Welcome to the Jate Fan Fiction Page!
A collection of fan fiction about Jack and Kate. All of our fan fiction is divided into "General" - which are stories that has elements that adhere to the canonical aspect of the show - or "Alternate Universe" stories, which tell stories involving Jack and Kate outside of the show. All stories found here are reused with permission by the authors.
General Fan Fiction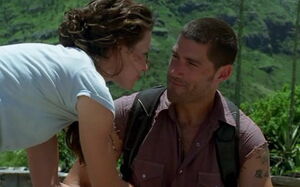 Alternate Universe Fan Fiction
Ad blocker interference detected!
Wikia is a free-to-use site that makes money from advertising. We have a modified experience for viewers using ad blockers

Wikia is not accessible if you've made further modifications. Remove the custom ad blocker rule(s) and the page will load as expected.